Holla, good news for Apple iPhone fans. Apple has launched Apple iPhone SE with a starting price of $399. 
You can prebook your order from April 17, 2020, and iPhone delivery will start by April month-end. Its much-awaited budget smartphone with decent technical specifications. Let's sneak into the latest iPhone specification.
Introduction to Apple iPhone.
Apple is famous for its innovative products, cutting edge technology and flawless design. Apple products are pretty expensive.
But, they have a very strong fan following and customers are loyal towards their product such as iPhone, iPad, Apple TV, etc.
The apple customer are generally reluctant to try or switch to other brand.
Apple added another feather to his cap by launching a much-awaited Apple iPhone SE 2020.
iPhone was launched without any mega event. This is the first-ever release of any mobile phone during coronavirus lockdown. 
In fact, Apple has surprised its competitor by entering into budget phone segments.
Other companies are still working on a plan to release there models during 2020.
Apple iPhone SE is available in three different colours (i.e. Black, White, and Product Red). Also, you will get a free Apple TV subscription for a year.
Apple has launched there new iPhone SE. It's a budget smartphone and decent technical specifications. Apple iPhone SE range starts from $399 with a storage space of 64 GB (i.e. GigaBytes). There are two more versions of iPhone SE which would cost around $449 and $549 with extra features.
Apple iPhone SE is like previous iPhone but it has an improved processor effective camera, and guess what it has dual sim. Now, let's focus on iphone tech specs.
Apple iPhone SE Tech Spec.
Apple iPhone is a second-generation phone. It still inherent many components from previous iPhone models such as iPhone 8 and iPhone 11.
Apple iPhone
is powered by
iPhone 11 pro A13 chipset. A13 Bionic is one of the fastest and powerful chip ever used in mobile phones.
You won't feel the lag while launching apps, playing the game, surfing the internet or playing with AR (i.e. Augmented Reality)
.
Apple iPhones are famous for its camera feature. A13 Bionic brings the advanced feature to the iPhone SE camera. Now, you can blur the image background. You can record your memories in 4K. iPhone SE is waterproof, dual sim and long battery life. Let's look at each iPhone SE 2020 tech spec in details:
iPhone SE 2020 Features Table
Cost

Capacity

Processor

Display

Size and Weight

Battery

iPhone SE OS

Connectivity

Camera

iPhone Apps
Apple iPhone SE is a budget smartphone and the price range starts from $399. It's available in three different price bands:
$399    - with   64 GB storage capacity. 

$449    - with 128 GB storage capacity.

$549    - with 256 GB storage capacity. 
Apple iPhone SE is available in three different stores capacities i.e. 64 GB, 128 GB, 256 GB.
Apple iPhone is powered by A13 Bionic Chip. It's the most powerful chip ever used in mobile phones. It is currently used in iPhone 11 Pro.
A13 Bionic chip.
Third‑generation Neural Engine.
iPhone SE 2020 comes with a decent screen size of 4.7-inch HD widescreen multi-touch display. It has a decent resolution of 1334 x 750-pixel @326 pixel per inch and a contrast ratio of 1400:1. 
 

4.7" Retina HD Display is absolutely brilliant in its category.
          .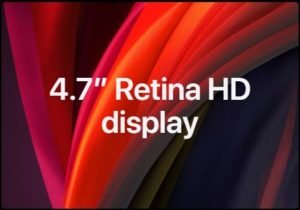 Apple iPhone SE is smaller than iPhone 11 Pro following are the specs of iPhone SE. 
Height - 54.5 inch.
Width  - 2.65 inch. 
Depth  - 0.29 inch.
Weight - 5.22 ounces.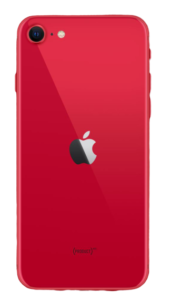 Long battery backup is a must for any smartphone. iPhone SE has a good battery backup, you can watch your favourite tv shows, movies without any break for
13 hours
.
The iPhone SE supports fast charging (i.e.
0% to 50 % in

just

30 min
). Also, you can use a wireless charger to recharge your mobile phone.
Apple iPhone SE comes with iOS 13. It's faster than earlier version i.e. IOS 12. Apps performance would be better and will
be launched
with 2x faster.
iPhones iOS 13 support all major features such as AR,
Apple Arcade, Voice Control, Apple Siri and many more.
Apple iPhone SE support dual sim, now you have two number in one phone. iPhone SE support Gigabit-class LTE, GSM/EDGE, TD‑LTE, Bluetooth 5.0, NFC, Express Cards.
Apple iPhone
is known
for its excellent camera experience. iPhone SE 2020 has a rear camera of 12 MP and a front camera of 7 MP. iPhone does not have any dual camera like other brands. According to apple, this is the best camera that an iPhone of this segment can have.
iPhone SE 2020 does not have night mode. But still, you can record 4k videos at 24 fps, 30 fps, or 60 fps. Apple iPhone SE camera has cinematic video stabilization for all 4K, 1080p, and 720p. You can also capture 8MP photos while shooting 4k videos.
Apple iPhone SE comes pre-loaded default apps. You will also get a year subscription of Apple TV for free.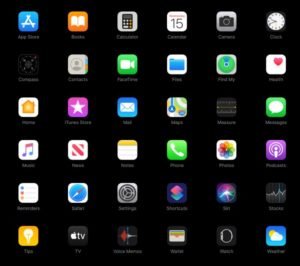 iPhone SE 2020 Features Table
Apple not only shocks the world by entering into the budget smartphone segment. But also launched Apple iPhone SE 2020 during coronavirus lockdown. In fact, pre-booking of new iPhone is started from April 17, 2020. iPhone SE is powered by iPhone 11 Pro chipset. It's has improved the camera and many new features.